TALKS
The main goal must always be to improve
Nowadays, Toni Nadal combines his work as Head Coach at the Rafa Nadal Academy with his job as a speaker for sport coaches, universities and companies.
He talks about dealing with adversity, about attitude, simplicity, inner resourcefulness, respect, compromise, self-improvement, coping with failure and about not glorifying success. The most important talent is the capacity to improve and accept good guidance.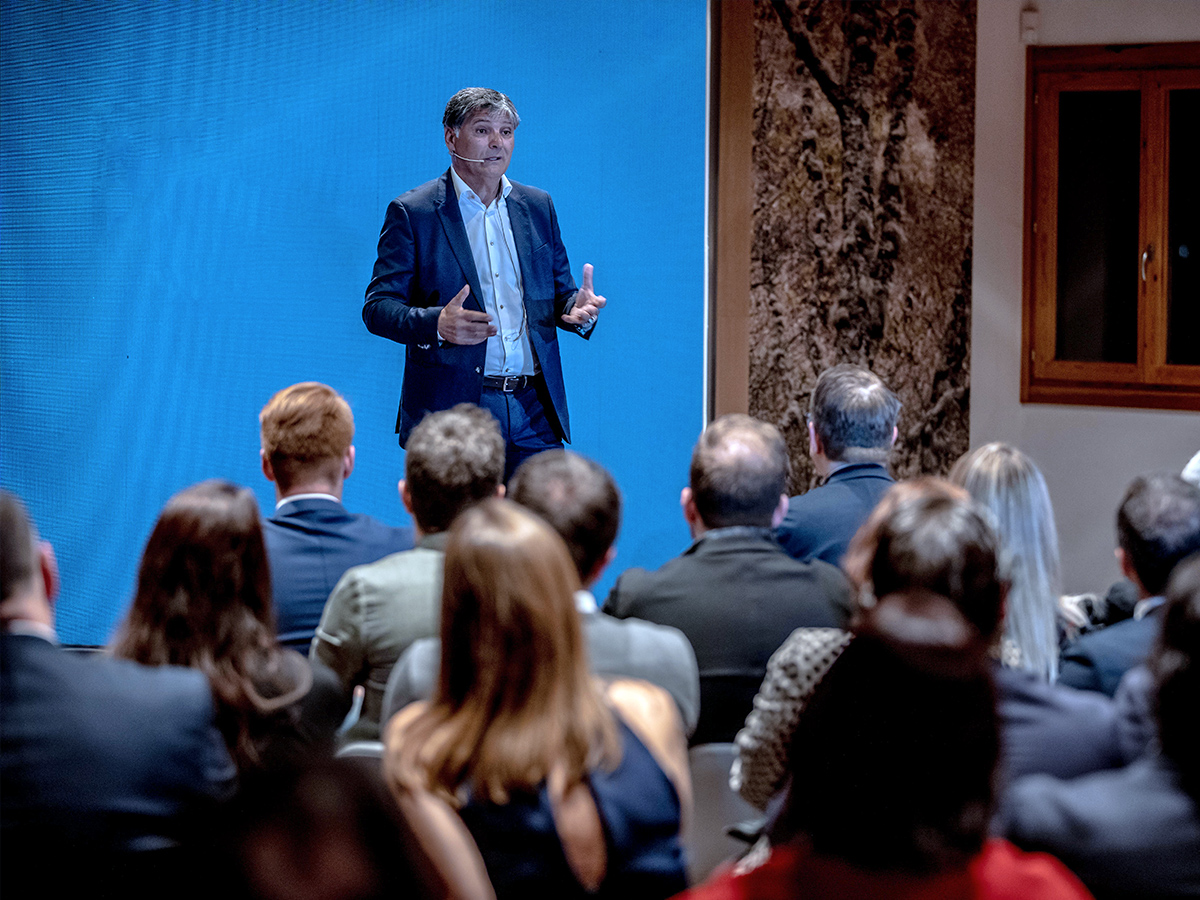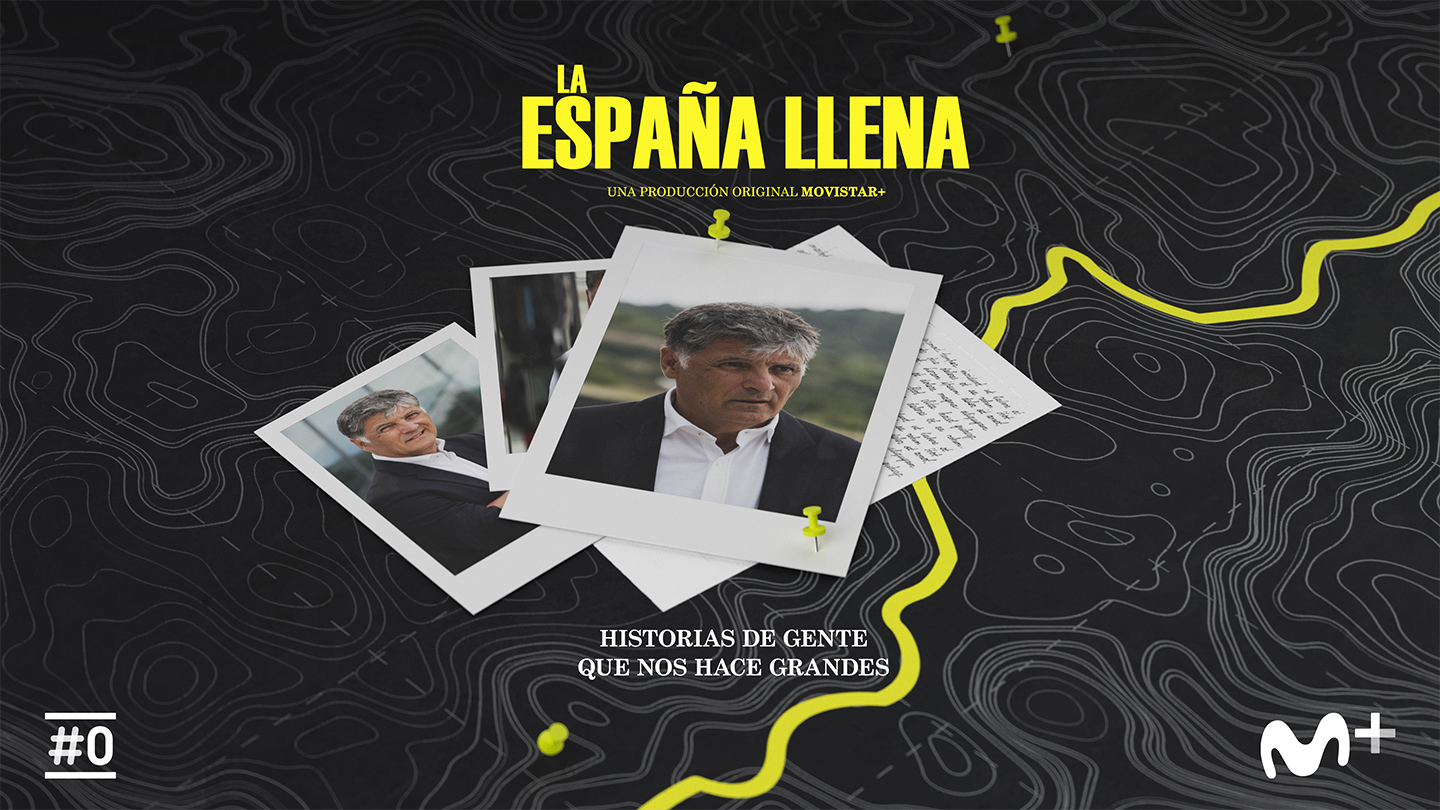 TELEVISION
#0 La España llena
Toni Nadal leads us through inspirational and touching stories of anonymous people, and these stories are really worth hearing.
BIO
Those who are willing to give themselves more opportunities are the ones who succeed
Toni Nadal is a Spanish tennis coach. He started working at the Manacor Tennis Club as Head Coach, where he led many of his players to top places in the Spanish ranking. He has been Rafa Nadal's mentor and coach for 27 years.
At present, he is Head Coach of the Rafa Nadal Academy.
Failure is not about not reaching a goal. Failure is about not giving your best
Toni has always seen himself more as a mentor than as a coach. He believes a sportsman should develop three main qualities: technical skills, character and the right set of values.
As a coach, he has the best track records in the history of tennis:
16
Gran Slam tournaments
10 Roland Garros, 3 US Open, 2 Wimbledon and 1 Australian Open
To accept difficulty, you need to build a strong character
BOOKS
Todo se puede entrenar
"Todo se puede entrenar" takes sport as a guideline but it is not only a book about sports for sports people. It is a personal approach that can be taken as inspiration or not, as the author says, of how he developed Rafa Nadal's capacities, both the physical and the mental ones.
It is written in a simple and direct style, accessible to anyone.
Toni Nadal, from his many years of experience, assures us that the best method is the 'no method'. He says that a strategy which is is restricted by rigidities or dogmas is more likely to lead you to failure.
In his book, Toni Nadal describes thoroughly the important factors which go into building a successful career. He is never dogmatic, but he is original, avoiding ordinary perspectives or the self-help approaches, which are so common nowadays.
He talks about how to achieve perseverance, hope, responsibility, endurance, self-demand and faithfulness to one's principles when personality becomes a worldwide issue.

("Todo se puede entrenar" will be translated into English soon.)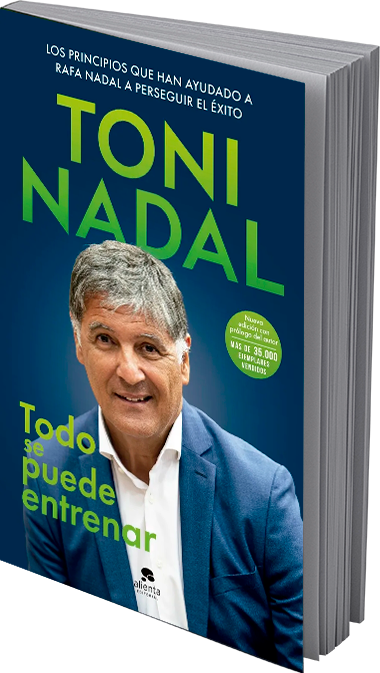 S
E
L
F
-
I
M
P
R
O
V
E
M
E
N
T
CONTACT
Request form
If you are interested in contacting Toni Nadal, please leave your personal details below.